Brass inserts for PPR fittings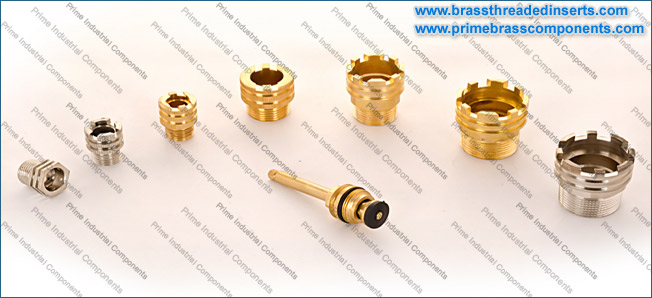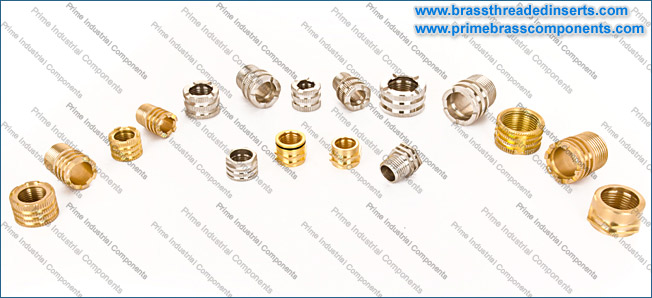 Brass inserts for PPR fittings
We are a Manufacturer, Developer, Exporter of Brass Inserts for PPR Fittings based at Jamnagar, Gujarat, India
Prime Industrial Components is a leading manufacturer of Brass inserts for PPR Fittings. Our Product suits to all type of Pipes fitting Industries like PPR Fittings, PVC Fitting, CPVC Fittings and UPVC Fittings.
To establish strong market goodwill and to set a strong foothold in the global marketplace is tough, but our high level of technological expertise backed by a strong determination to excel has helped us to become one of the most preferred companies to satisfying the varied requirements of the customers. Over the years, we have established a large client base that extends to the worldwide markets.
Details of Brass Inserts for PPR Fittings are as follows:
Special Features:
Threads as per International Go & Not Go Standards.
Deep Groove for maximum Pull out Resistance.
Inner Diameter (I/D) after Threads with very close tolerance to prevent unnecessary flush to enter into the inserts.
Material:
Free Cutting Brass IS 319 Type (I) or
Free Cutting Brass as per BS 249 Type (I) or
High Grade Free Cutting Brass.
Any Special Brass Material Composition as per customer's requirement.
Thread Sizes Available:
1/2" , 3/4" , 1" , 1.1/4" , 1.1/2" , 2" BSP Threads (For Female Inserts)
1/2" , 3/4" , 1" , 1.1/4" , 1.1/2" , 2" BSPT Threads (For Male Inserts)
Threads:
BSP Threads for Female Inserts ( Parallel Threads )
BSPT Threads for Male Insert ( Taper Threads )
Any threads as per custom specifications.
Knurling Available:
Diamond, Straight and Unidirectional
Finishing and Plating:
Natural, Nickle Platted, Chrome Platted or any coating as per customer's requirement.
Any Kind of Brass Inserts for PPR Fittings, Brass Male and Female Inserts for PPR Fittings can be developed exactly as per customer's specifications.
Range of brass inserts products :