Metal Inserts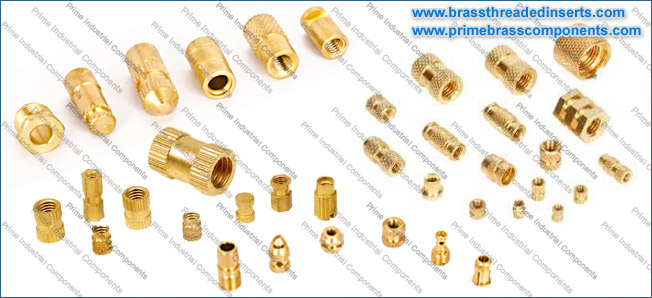 Metal Inserts
We are a Manufacturer, Exporter of Metal Inserts based at India (Jamnagar, Gujarat).
The wide range of Metal Inserts offered by us is available in different varieties of finishes, sizes and others. Also, these metal inserts are available as per requirement of the client.
Metal inserts also suitable for wood. After, being driven into the wood with a hexagon Allen key, these inserts provide a hard female thread which can be utilized many times without being stripped.
Features of Metal Inserts
Material:
For Brass:
Free Cutting Brass IS 319 Type (I) or
Free Cutting Brass as per BS 249 Type (I) or
High Grade Free Cutting Brass.
For Mild Steel:
High grade metal alloys such as Mild Steel EN-1A, MS EN - 1L, MS EN - P, MS EN - Q and EN-9.
For Stainless Steel:
SS - 304, 303, 316.
Any Special Material Composition as per customer's requirement.
Typical Applications:
Automotive industry, Hydro power packs, Construction industry, Wooden products and other specialized fields.
Length/ size:
Any size as per Custom Designs or requirements.
Finishing and Plating:
Natural, Nickle Platted, Chrome Platted, Tin Plated or any coating as per customer's requirement.
Any Kind of Metal Inserts can be developed and supplied exactly as per customer's specifications.
Range of brass inserts products :