Brass inserts for wood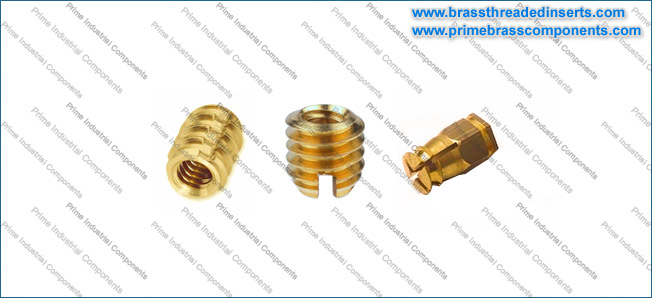 Brass Inserts for Wood

We are a leading Manufacturer, Exporter of Brass Inserts for Wood based at India (Jamnagar, Gujarat).

Our threaded brass inserts for wood have an external thread which is suitable to wood where no thread is available. These inserts have an external thread with knife edges which grip deeply into the wood and keep the insert securely in place. The internal thread is a metric, inches, BA or any special thread which allows numerous fasteners to be used.

Special Features of Brass Inserts For Wood:-

Material:
Free Cutting Brass IS 319 Type (I) or
Free Cutting Brass as per BS 249 Type (I) or
High Grade Free Cutting Brass.
Any Special Brass Material Composition as per customer's requirement.

Thread Sizes:
ISO Metric (MM Threads)
BA Threads
BSW Threads (Inches)
UNC, UNF Threads
Any threads as per specifications.

Length and Size:
From 1/4" to 3/4" Or 2mm to 12mm or as per customer's specification and requirement.

Knurling Pattern:
Knife Thread or as required.

Plating and Finishing:
Natural, Nickel, Tin plating or any Plating as per customer's specification.





Range of brass inserts products :