Knurled nuts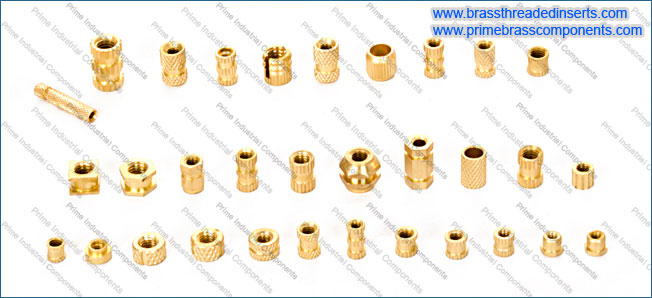 Knurled Nuts

We are a leading Manufacturer, Exporter of Brass Knurled Nuts based at India (Jamnagar, Gujarat).
We are offering our client an excellent quality range of Brass Knurled Nuts. These Knurled Nuts are manufactured from qualitative range of raw materials and offered in variety of designs, shapes and sizes. We developed any kind of Brass threaded inserts exactly as per custom design and drawing.

Special Features of our product:

Material:
Free Cutting Brass IS 319 Type (I) or
Free Cutting Brass as per BS 249 Type (I) or
High Grade Free Cutting Brass.
Any Special Brass Material Composition as per customer's requirement.

Threads:
ISO Metric (MM Threads)
BA Threads
BSW Threads (Inches)
UNC, UNF Threads
Any threads as per specifications.
Applications:
Brass Knurled Nuts are used in applications where a fastener needs to be adjusted and secured to a finger tight degree. Precise knurls are clearly formed and optional "face" knurls help lock the parts in place. Popular applications for knurled nuts include panel mounts, home hardware, tension adjustment hardware, home appliances and electrical applications.

Length / Size:
Begins from M2 to M20 and upto any size as per Custom Designs and requirements.

Knurling Available:
Diamond, Round, Straight, Unidirectional, both blind and through inserts are available.

Finishing and Plating:
Natural, Nickle Platted, Chrome Platted, Tin Plated or any coating as per customer requirement.

Any kind of special Brass Knurled Nuts can be developed and supplied exactly as per customer's specification and requirement.


Range of brass inserts products :