Insert for plastic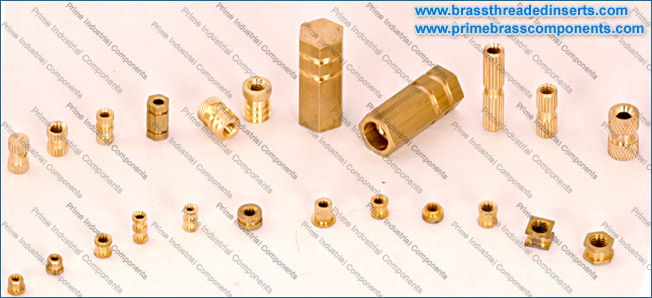 Insert for plastic
We are a leading Manufacturer, Exporter of Brass Inserts for Plastic based at India (Jamnagar, Gujarat).
These Brass inserts are push fit type and are used in plastic molding. We offer a wide range of Brass Inserts for Plastic like Multi fit Inserts, Heat fit Inserts, Press fit Inserts, Screw fit Inserts, Mould fit Inserts and Roto fit Inserts as per custom designs.

Material:
Free Cutting Brass IS 319 Type (I) or
Free Cutting Brass as per BS 249 Type (I) or
High Grade Free Cutting Brass.
Any Special Brass Material Composition as per customer's requirement.

Size:
From 2mm to 20mm, 1/4" to 3/4" or as per customer's specification and requirement.

Typical Applications:
Typical Applications would include Automotive, Computers, Communication, Aerospace, Defense, Medical industries & Plastic Industries.

Finishing and Platting:-
Natural, Nickle Platted, Chrome Platted, Tin Plated or any coating as per customer specifications.

Any kind of special Brass Inserts can be developed and supplied exactly as per customer's specification.


Range of brass inserts products :